How Online Video Can Help Your Business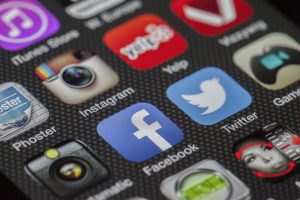 In this day and age, business owners have so many more options when it comes to advertising their businesses. Long gone are the days of shelling out thousands of dollars a month for airing broadcast commercials, printing newspaper articles, and billboards. The key is Online Video production.
People are using online video more than ever.
Online video is outpacing all other forms of media including TV, radio, and print. With mobile device usage becoming such a standard, statistics show 74% of users are viewing these online video advertisements solely through their phones. Social media helps target potential demographics. Users of social media share videos so easily, usually only requiring a click or two leading to potentially more sales and traffic.
It's cost effective.
Compared to traditional advertising, creating engaging content regularly is much cheaper than the large scale one-time production costs. Many companies are finding out that, rather than producing one, lengthy expensive video every six months, relationships are better built by creating content more regularly. Today's video content can be distributed across multiple platforms including Facebook, Twitter, YouTube, Instagram, and websites for little or no cost.
Google loves it!
Video can improve your SEO rankings by as much as 52 times. Video on your homepage can increase the amount of time people spend on your site by double. Just adding the word "video" to a Facebook post increases click through rates by 19% (according to Bluekino). Search engines like Google rank video content higher than other types of content.
Video gets your message out clearer than any other media form.
Video can display huge amounts of information in small amount of time. For example, Marketing Videos can simplify complicated products or processes and increase time spent on your site while educating at the same time. Today's audience has a limited attention span, so an effective video should have the correct length, pace, and script that keeps them engaged.
The emotional power of video.
All choices we make are connected to an emotional response. If a picture is worth a thousand words, just imagine what video content is worth. It all starts with your story, with the goal of connecting your target audience emotionally with YOU! Producing constant online video content for your business adds your personality and relates emotionally to your audience.
This is where Reel Events Media Productions steps into the scene. We specialize in producing short videos, all with a fast turnaround, and at a reasonable cost. All to bring your product or service to life and connect with your viewers.
Call us today and ask about our Online Video Membership Program!